Gotd Walking Pedometer
Category: Pedometers, Brand: Gotd , Model: Walking Pedometer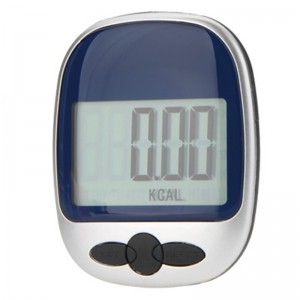 Check this product online »
Release date:
2016
Basic info:
Size:
1.96 x 1.96 x 0.98 in
5 x 5 x 2.5 cm
Display Size:
Large
Display Type:
LCD
Color:
Black/red/blue/green
Wearing:
Clip
Waterproof:
Activity & Fitness:
Steps:
Distance:
Calories:
Exercise Time:
Heart:
Oxygen:
Sleep State:
Battery:
Rechargeable:
Compatibility:
Android:
iOS:
Windows Phone:
PC:
MAC:
Connectivity:
Bluetooth:
Cellular:
GPS:
NFC:
Wi-Fi:
Functions:
Clock:
Auto Sleep Mode:
Alarm:
Memory:
7 Days
Remote Camera Control:
Calendar:
Menstrual cycle tracking:
Notifications:
Phone:
Software:
App:
Prices:
Amazon's price:
Item URL for sale on:
Amazon.com
Technical Details of Gotd Pedometer
- Material:Plastic;
- Size: 1.96" x 1.96" x 0.98" inch;
- Display - Big screen;
- 3 counting modes: Step, Distance, Calories
- Small and light;
- Easy to carry.
Benefits of the Gotd Pedometer
Fashion
Necessary for walking and taking exercises to keep you healthier.
Clock Function
Displaying the hour, minute and the second. 12/24 Hours mode changeable.
Memory Function
7 days of Steps/Distance/Calorie history record tracking.
Sleep Function
Sleep mode will be triggered in 3 minutes without step counting or no pressing on the key buttons.
Pedometers Comparison

53 items to compare »
Pedometers Related Articles