Omron HJ-323
Category: Pedometers, Brand: Omron , Model: HJ-323
Release date:
2014
Basic info:
Size:
4.8 x 1.8 x 4.5 in
12.2 x 4.6 x 11.4 cm
Weight:
1 oz
28 g
Display Size:
Large
Color:
Blue
Wearing:
Clip/leash
Waterproof:
Activity & Fitness:
Steps:
Distance:
Calories:
Exercise Time:
Heart:
Oxygen:
Sleep State:
Battery:
Battery Type:
CR2032
Rechargeable:
Compatibility:
Android:
iOS:
Windows Phone:
PC:
MAC:
Connectivity:
Bluetooth:
Cellular:
GPS:
NFC:
Wi-Fi:
Functions:
Clock:
Auto Sleep Mode:
Alarm:
Memory:
7 Days
Remote Camera Control:
Calendar:
Menstrual cycle tracking:
Notifications:
Phone:
Software:
App:
Prices:
Amazon's price:
Old price:
49.99 $
You save:
21.85 $
Item URL for sale on:
Amazon.com
Avita USB Pedometer With Web Solution
Alvita means lively. It's how we hope you feel, how you act, how you live, all the time. The Omron Alvita USB Pedometer with Web Solution is an activity tracker designed for modern fitness.
Use it in conjunction with the Omron Wellness website to store your stats and chart weeks, months, even years, of data. Simply plug it into your computer and sign in to your free online account, then see how far you've gone.
By being active, you're helping your body stay healthy. This activity tracker uses technology to help you stay on track.
- Tracks steps, aerobic steps, average number of aerobic steps per minute, distance and calories burned;
- USB feature allows you to sync your data to free Omron Wellness website;
- Omron driver is Mac and PC compatible;
- Display's current day's activity and stores up to 7 days memory on display;
- Stores up to 22 days of activity on device and indicates of dtat has not been downloaded;
- Weighs less than 1 ounce.
Benefits of Omron HJ-323 Pedometer
Omron Wellness Website
Omron has married their accurate technology with connectivity. When you register at Omron website, you can upload your data to your own personal dashboard.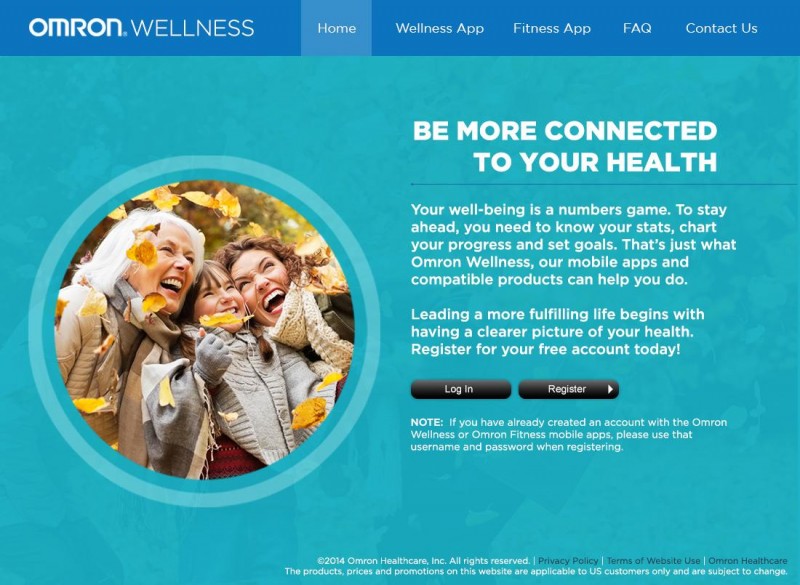 Set Goals
Set your own personal goals and watch your progress over time. Receive awards for your achievements to help you stay motivated.
Track Your Progress
See your activity by day, month or year. Download your stats and share your fitness activity with family or physician.
Join Fitness & Health Plans
Need a virtual workout coach? Choose a free health or fitness plan that fits your routine. You can also connect your wireless Omron blood pressure monitor for a larger picture of your health.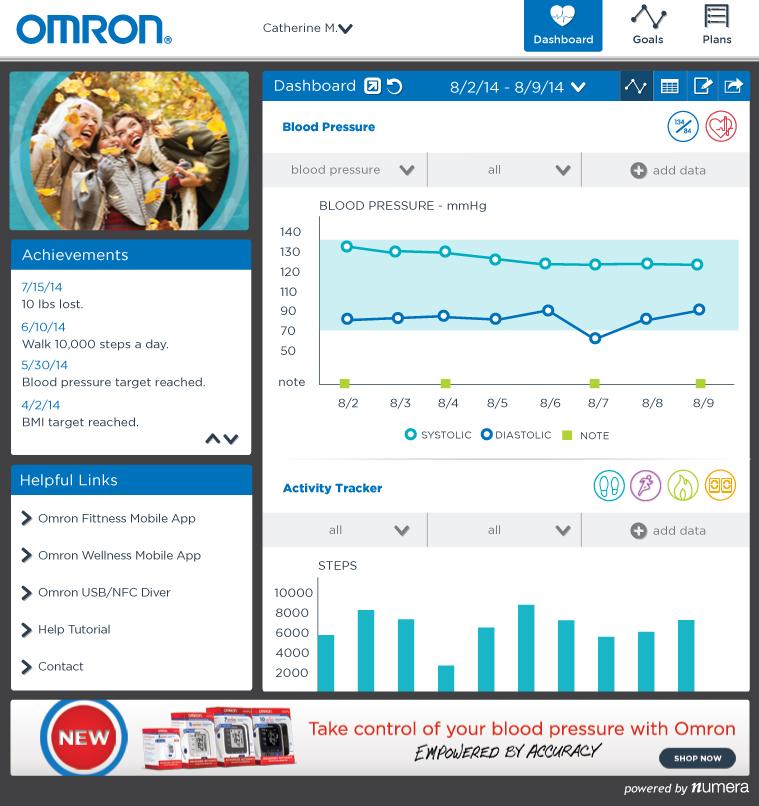 Pedometers Comparison

53 items to compare »
Pedometers Related Articles