Andis T-Edjer Beard/Hair Trimmer
Category: Body Groomers, Brand: Andis , Model: T-Edjer Beard/Hair Trimmer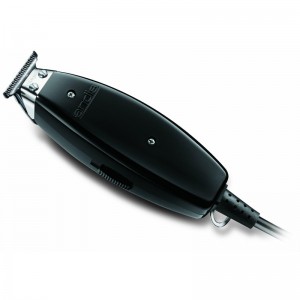 Check this product online »
Release date:
2015
Basic info:
Size:
5.2 x 2.8 x 8 in
13.2 x 7.1 x 20.3 cm
Weight:
14.4 oz
408 g
Color:
Black
Washable:
Storage Pouch:
Connection:
Corded:
Cordless:
Battery:
LED Charging Indicator:
Micro-USB Charge:
Via wall Charging:
Rechargeable Battery:
Function:
Haircut:
Beard:
Goatee:
Moustache:
Nose/Ear:
Back Shaver:
Wet/Dry:
Body Clipper:
Memory Safety Lock :
Prices:
Amazon's price:
Item URL for sale on:
Amazon.com
Get the perfect trim every time with the Andis Professional T-Edger Trimmer. This trimmer has fine cutting teeth for trimming necks, beards, mustaches, outlining and edging around the ears.
Magnetic motor
The powerful magnetic motor runs cool quiet and it has a heavy-duty 8-foot cord with hanger loop.
Features
- Fine Cutting Teeth;
- Ideal for fast touch-ups;
- Equipped with close cutting T-Blade;
- Lightweight Trimmer.
Body Groomers Comparison

54 items to compare »